THE 5 MOST CRITICAL WAIST TRAINER WASHING TIPS
It may have started as an Instagram craze promoted by celebrities like Kim Kardashian, but several years on, it's never been clearer – the waist trainer is here to stay. How can we be so confident? Because here at Waist Trainers Australia, happy users just like you ask us all the time about how to care for and wash their premium waist trainer product. "Can I wash my waist trainer?" is one of the questions we're asked the most – and the answer couldn't possibly be simpler. Yes, you can!
CAN YOU WASH WAIST TRAINERS?
In our waist training guide FAQ, we advised that caring for your waist trainer is as simple as using a warm damp cloth to wipe the inside liner and latex side and letting it air-dry on a flat surface. No iron, no soaking, no twisting, no washer/dryer, and definitely no bleach.
But you asked for us to expand on how to wash a waist trainer – and now we're more than happy to oblige. So here it is: the extended post answering "Can you wash waist trainers?" You most certainly can. And it's a lot easier with the most professional tips:
WASHING WAIST TRAINER PRODUCTS IS EASY
You give your waist trainer a lot of punishment – and that means a lot of sweat, bacteria and smells. It's tempting to put it in the washing machine, but because of the rigid structures and the delicate latex and neoprene materials, you'll simply smash your favourite waist trainer to bits in there – especially the drier! So here are the tips for the perfect waist trainer clean:
1. NO LAUNDRY DETERGENT
We mentioned not using bleach in our brief FAQ – but we extend the same warning about ordinary laundry detergent, too. These products also include alcohols, dyes and fragrances – and all of them can damage your product. Instead, use body wash or a gentle shampoo – baby shampoo works as a treat.
2. USE COLD WATER
For similar reasons, cold water is gentler than hot for your waist trainer – although warm is ok. Whatever you do, keep it flat as much as possible, especially for drying. But anything hot can cause shrinkage and material and stitching damage.
3. HANG IT OUT
Sure, hang your trainer over a chair to naturally dry after a gentle clean – but you should consider doing this every single time you use it, too! Simply take it off, make sure there are no dark clouds in the sky, and let a gentle airing do its work.
4. WHY NOT BUY TWO?
If you ask a runner, they'll tell you they alternate between using at least 2 separate pairs of running shoes – because it's always good to have a spare. As an avid waist trainer user, the same sort of thing is also a fantastic idea – because it gives one product a chance to air and 'rest' for at least 24 hours at a time after a hard day at work.
5. A WIPE IS ENOUGH
It sounds basic, but a simple wipe really is enough for your waist trainer. Make sure your cloth is soft, don't make the water or soap too warm or too caustic, and then go to work:
Lay the waist trainer flat
Wipe the entire surface inside and out
Re-wipe with a fresh, clean or rinsed cloth
Make sure no residue is left behind
Hang the opened-up trainer to dry naturally
Don't store or re-use the trainer until it's completely dry.
NEED TO KNOW MORE ABOUT WASHING WAIST TRAINERS?
Luckily, waist trainers purchased from Waist Trainers Australia are the best quality specialist products you can find in Australia & New Zealand – meaning that if you follow our tips below, yours will give you years of love! Got any more specific questions about how to wash your waist trainer? Our happy and helpful team is standing by and always delighted to assist.
THE 5 BEST EXERCISES FOR WAIST TRAINING
Did you know that the modern equivalent of a corset – the science-backed waist trainer – is riding a wave of popularity at present? Ask some, and they'll tell you they're seeking that timeless hour...
Read more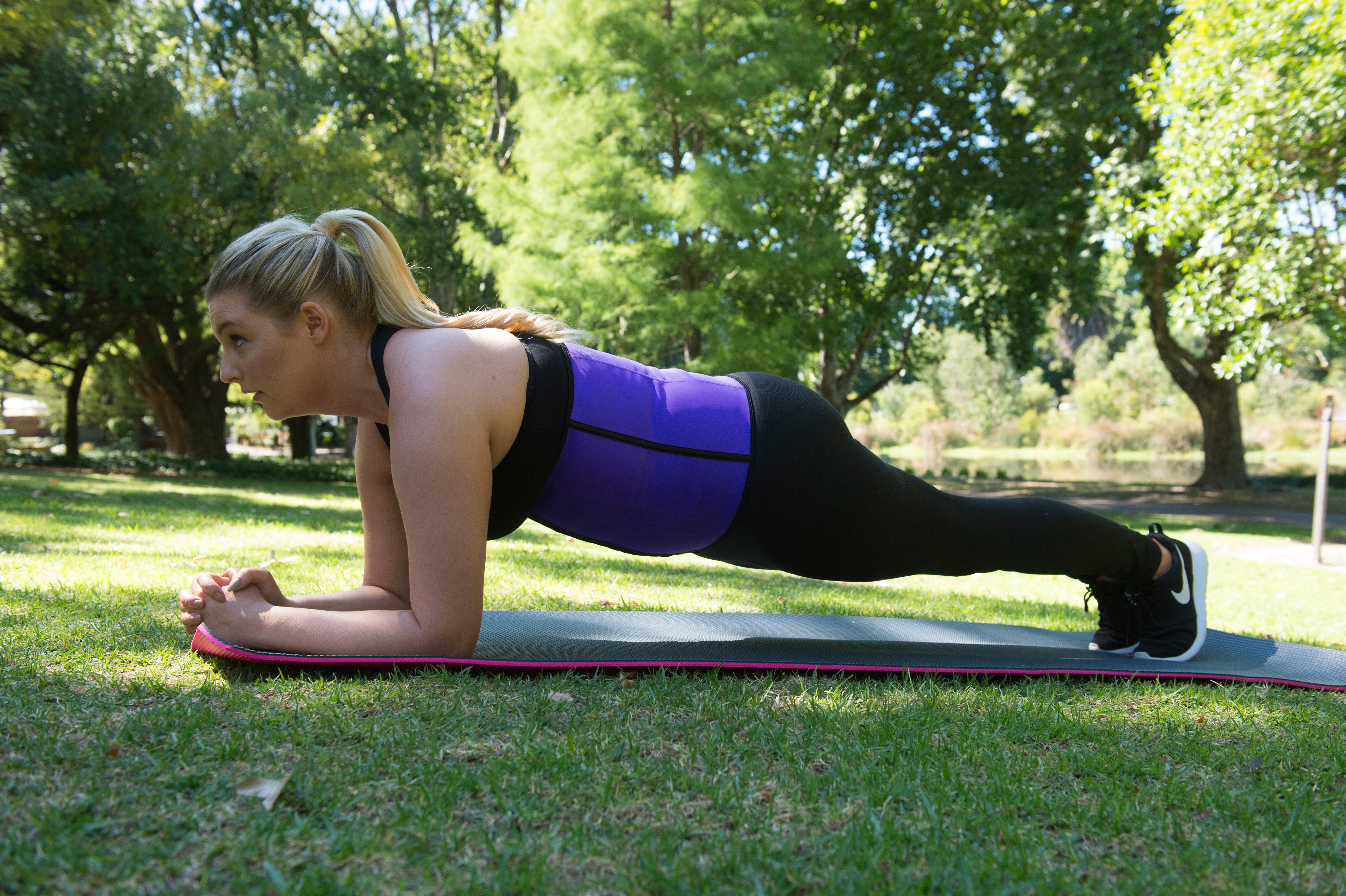 WEARING A WAIST TRAINER IN YOUR WORKOUTS
Wearing a Waist Trainer in Your Workouts Takes Them From Good to Great. In addition to the abdominal support, our waist trainers & belts are made from materials to promote thermogenesis and inc...
Read more
WAIST TRAINERS & SWEAT BELTS