WHY WAIST TRAIN?
Apart from looking and feeling great in your waist trainer, there are multiple benefits to utilising our waist trainers: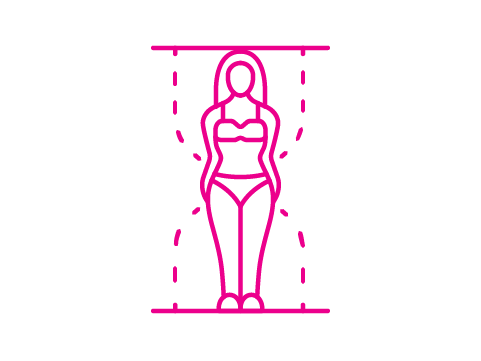 SHAPE UP
Immediately cinches your waist and doubles as shapewear for an hourglass look.
POSTURE SUPPORT
Quality spiral steel boning allowing strong posture support during work-outs and day-to-day wear.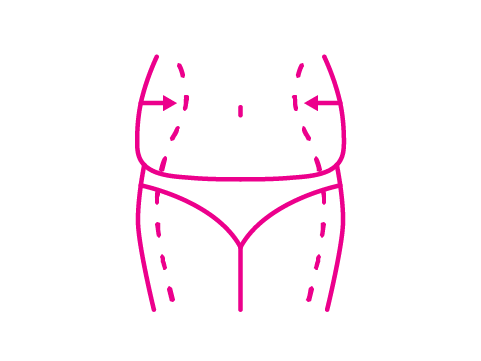 LOSE CMS OFF YOUR WAIST
After 7 years of testing, we have found the best materials to help reduce water weight, bloat and promote fat-burning.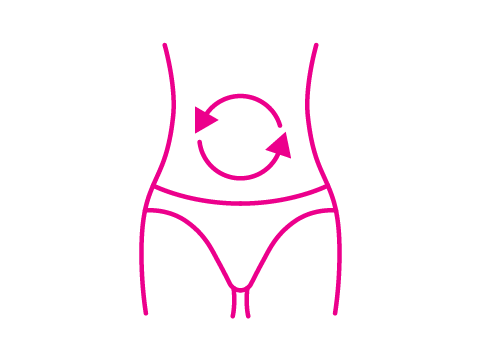 SCIENTIFICALLY DESIGNED
Designed to increase body temperature around your core, increase perspiration and detoxify stubborn cells around your mid-area.
MUST-HAVE FOR WORK-OUTS
Our sports waist shapers are a fantastic aid to your work-out regime, making work-outs harder by sweating more and training your core during exercise.
FREE WAIST TRAINING GUIDE
Your success is ours! We offer our customers an extensive Getting Started to Waist Training Guide e-book with all purchases
WAIST TRAINERS FAQ
Waist Trainers have become an international craze and dubbed the "modern-day corset" due to its fantastic ability to assist in posture support and waist training. It's latex core increases thermal activity and perspiration hence it's ideal for workouts and to help maximise work-outs. If you are new to waist training, you are likely to have a lot of questions so we hope the following gives you some more insight
Did you know that the impact of the material will have a direct impact on your results? Our waist trainers are made from the highest quality materials, designed for comfort and durability. All our latex waist trainers have spiral steel boning for maximum posture support whilst maintaining flexibility and movement. 

Our postpartum range has been tried and tested by real mums after birth and this collection was carefully selected to help your confidence and support your body post birth.

Since 2015, we have tried pretty much every style of waist trainer on the market. We have had hundreds of women give us feedback over the years which is why we offer the selection we do. 
Our waist trainers are made from quality materials designed to promote thermogenesis and designed to wear for longer periods of time. Our sweat or "sauna" belts, are very fast and effective in increasing perspiration around your midsection to help detoxify, reduce water retention and bloat. We recommend wearing sweat belts for 2-4 hours at a time and with exercise.
Our waist trainers will aid workouts by increasing body temperature and sweat production, as well as aiding core strength and stability. Apart from using our waist trainers to assist in your work-out goals, they give you a slimmer waist by 2-6+ inches immediately so ideal for wearing under that ideal outfit to flaunt your curves.

We receive a lot of feedback around our trainers also helping with the following:

Posture support & back pain
Appetite Control
Weight Loss
Shape wear
Stomach toning & waist reduction
Whether you're trying to get your post-baby body back, looking to trim a few inches or looking to accelerate your body goals – waist training is an effective way to get your started and assist in achieving your desired body shape.

Some of our waist trainers can also assist in back pain as the spiral steel boning of the cinchers offers posture and core support. Reach out to us if you need advice on which style to choose to best fit your needs!
You can do most types of exercise or physical activity when wearing a waist trainer as long as it doesn't restrict your movement or cause any discomfort. Due to the heat-generating materials we use to help accelerate results, we recommend staying well hydrated during workouts. 
Do not waist train while pregnant.

Waist training is a great way to speed up the post baby body process, however, it is advised to talk to your doctor first regarding waist training post-pregnancy (especially if you had a C-section).
Most commonly, people will opt for a smaller size thinking this will give them better results. In actual fact, this is the main reason of discomfort caused when wearing a waist trainer.

Wearing a waist trainer should not hurt when worn properly and under guidance. You will feel compression in your waist, abdomen, and midsection area which can be uncomfortable at first until your body gets used to it. The pressure should not be harmful to the body and if you do ever feel abnormal pain, you should cease use.

Our advice, listen to your body. Most of our success stories have been from women taking their time and working up their training efforts. Giving their body a break when they need it and still getting great results over a matter of weeks.
The waist trainer should be worn underneath your clothes to promote heat and perspiration.
Start on the row that you will feel comfortable with (usually the first, loosest row).
When putting the trainer on, wrap it around yourself situating the bottom of the waist trainer above your midsection or the area that most protrudes outward. The hooks should be on the right side and the eyes on the left. Sucking in helps ?
Start with the bottom hook first. Grip the trainer from the bottom (one hand on each side) and overlap the two sides until you can fasten the bottom hook. Keep in mind, the trainer has some stretch to it. Don't worry about where the trainer is positioned at this point – we will pull it down and adjust in the next step.
After fastening the bottommost hook, pull the trainer down slightly over your midsection. Move your hands to grip the trainer around the middle now and fasten the next hook from the bottom. Gradually work your way up, securing the rest of the hooks and pulling the trainer down to position it as needed. It is normal for some of the hooks to unfasten as you move upward – simply rehook them.
Move your hands upward as you work your way up until you get to the top hooks. Grip both sides of the trainer with each hand from the top as you secure these final hooks. Adjust your trainer so that it sits, straightened, throughout the length of your torso.

We also send a getting started guide on how to put on each style
We strongly recommend when starting waist training to only wear your waist trainer for 2-4 hours a day for the first few days and gradually increase the time by an hour every few days when you feel you are getting use to your waist trainer and it is becoming more comfortable.

We recommend you wear your waist trainer within your comfort level or for a maximum of 7-9 hours per day, this way you will see results without wellbeing.
Lay Waist Trainer on a flat surface
Take a warm damp cloth/sponge with mild soap and lightly clean the inside liner
Turn waist trainer over to the latex side and gently wipe
Let garment air dry on a flat surface
Once the garment is dry, fold to keep its structure
Do Not Iron
Do Not Soak
Do Not Twist
Do Not put in Washer/Dryer
Do Not Bleach
Having the right size waist trainer will make a big difference to your comfort and results, so it is important to follow our size guide for the correct fit. We recommend sizing up on zip up styles are the are a smaller fit.
HOW DOES IT WORK?
When fastened around your midsection, a waist trainer creates compression in your core, stimulating thermal activity and ramping up perspiration. This process allows toxins and impurities to exit the skin, while mobilising fat cells. Our products are made from a quality materials designed to promote thermogenesis and perspiration whilst supporting your core and lower back.
Join thousands of women around the world by kick-starting your body goals with a waist trainer and see for yourself why waist training is fast becoming a global epidemic.
Shop Now