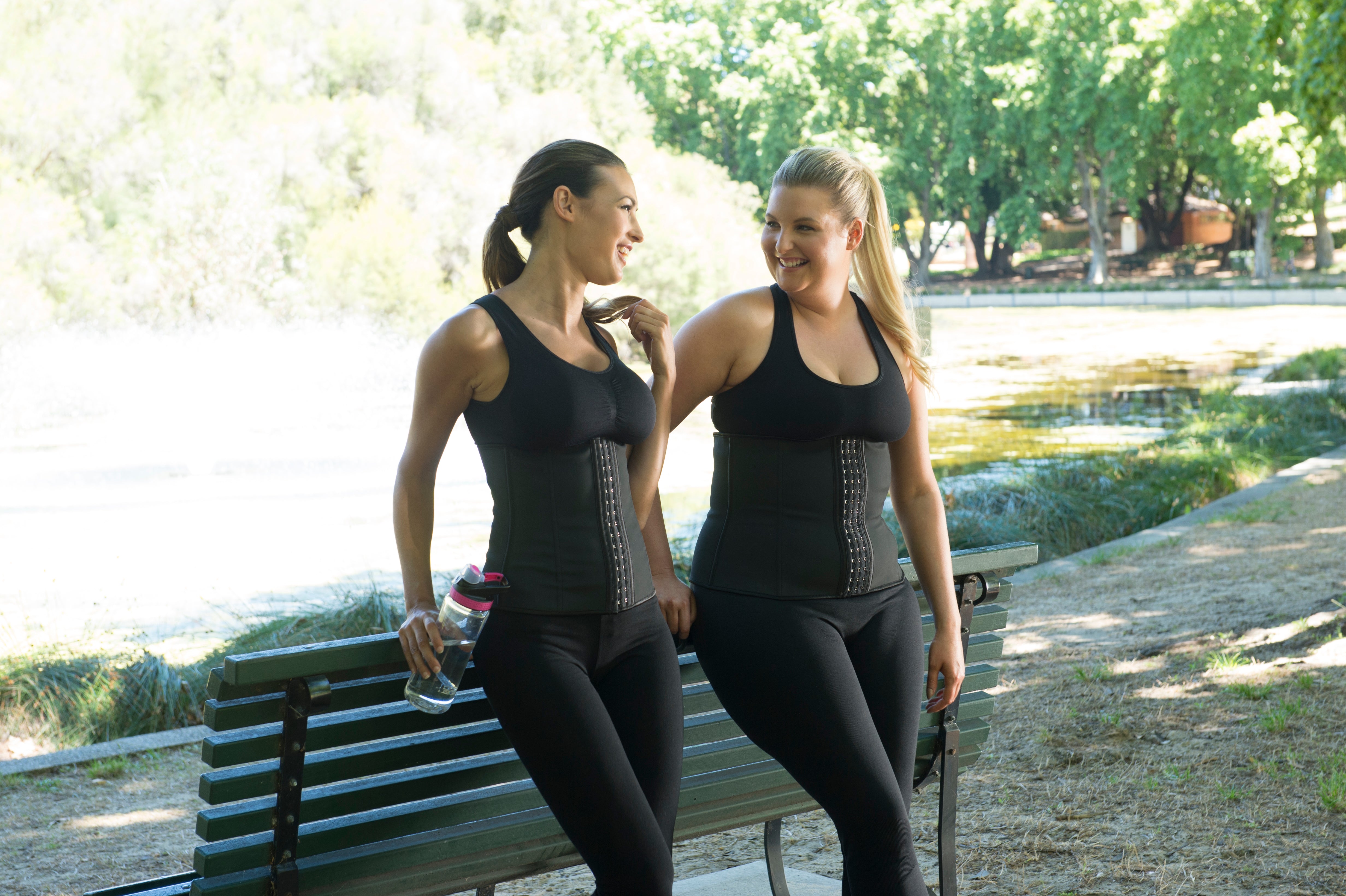 WE ASKED AI WHY PEOPLE WEAR WAIST TRAINERS, AND HERE ARE OUR THOUGHTS
People wear waist trainers for various reasons, but it's important to note that their effectiveness and safety can vary. We asked AI the ten most common reasons people may choose to wear a waist trainer, and here are the answers:
Temporary Waist Reduction: Many wear waist trainers to achieve a slimmer waistline instantly, especially for special occasions or photoshoots.

Postpartum Support: After childbirth, some women use waist trainers to provide support to their abdominal muscles and help regain their pre-pregnancy shape.

Improved Posture: Waist trainers can promote better posture by providing support to the lower back and core muscles.

Back Pain Relief: Some individuals with back pain may use waist trainers to alleviate discomfort by stabilizing the lower back.

Workout Enhancement: Athletes and fitness enthusiasts might wear waist trainers during workouts to promote thermogenesis and sweat more, potentially aiding in fat loss.

Enhanced Confidence: Wearing a waist trainer can boost confidence by offering a sense of control over one's appearance.

Fashion Accessory: Waist trainers are sometimes used as a fashion statement or accessory to enhance certain outfits.

Recovery from Surgery: Following abdominal surgery, some individuals use waist trainers as part of their post-operative recovery process to support the healing tissues.

Weight Loss Motivation: For some, waist trainers serve as a visual reminder to maintain a healthy lifestyle and stay on track with their weight loss goals.

Waist Shaping: Over time, waist trainers can contribute to gradual waist shaping if used in conjunction with a balanced diet and exercise.
No matter what reason you choose to waist train, it's important to approach waist training with caution, ensuring that you choose a safe and comfortable option, wear it for reasonable durations, and consult with a healthcare professional if you have any concerns or underlying medical conditions. Waist trainers should never be a substitute for a healthy diet and regular exercise when it comes to achieving long-term fitness and body goals.
WAIST TRAINERS & SWEAT BELTS